The Perfect Icing on the Cake!
Whether you create cakes and cupcakes for the family, ice and slice sheet cakes for a restaurant buffet line, make fancy desserts for discriminating clients, or create intricate decorating designs on wedding and birthday cakes, Dixie's Icing is perfect for every job!
Just think about it…
More than any standard icing that will simply "do," Dixie's Icing is unique; an icing you, your family, and your customers will truly enjoy! With the uncompromising quality that discriminating bakers demand, and truly exciting properties that could only be wished for in a ready-to-use icing, the choice is Definitely Dixies!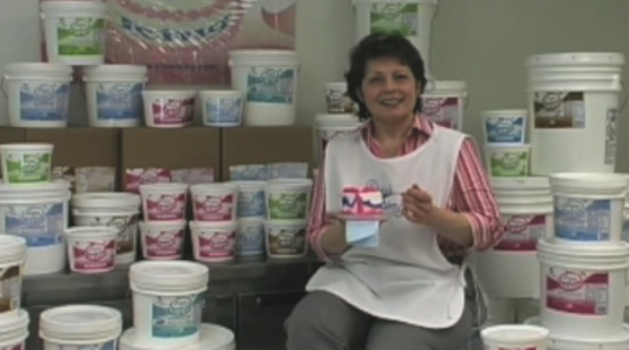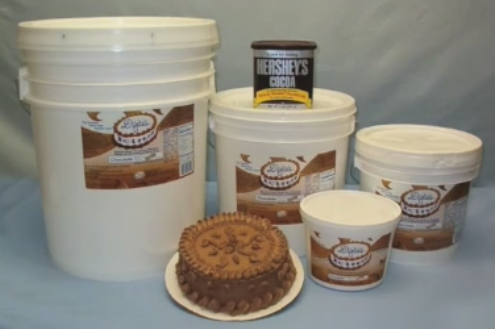 Imagine…
Fluffy and light
Ready to use
Long shelf life
No refrigeration necessary
NO WHEAT – NO DIARY – NO NUT OR PEANUT CROSS CONTAMINATION
0 grams TRANS FAT – NO HIGH FRUCTOSE CORN SYRUP
Versatile and "customizable"
Colors will not run, bleed, weep or separate
Forever creamy, no decorating clogs, minimizes muscle fatigue
Tastes great, and highly cost effective
Why make your own? Spend your time doing what you love to do…
Creating Beautiful Cakes, Cupcakes, Cookies and Desserts!
Let us do the "Dirty Work!"
LIGHT
Wonderfully fluffy with no greasy aftertaste; it's not too sweet.
GREAT VOLUME
Just 1½ pounds of Dixie's Icing will easily ice and decorate a quarter sheet cake (top and sides). A five gallon pail (23 lbs.) will ice and decorate a 250 – 300 serving wedding cake.
PUREST WHITE
A fresh start for your creations. Absorbs any color accurately. Colors will not run, bleed, weep or separate.
TASTEFUL
Choice of Original Almond Vanilla Icing, Original Recipe Vanilla Icing, Special Recipe Vanilla Icing, Chocolate Icing, or Cookie Decorating Icing. Also ready to use icing in 24 vibrant colors.
FLAVORFUL VARIATIONS
Mix icing with basic kitchen ingredients to create flavorful toppings, easy fruit dips, cool mousses' and more.
SMOOTH DECORATING SURFACE
No hot or wet spatulas, no toweling for a smooth finish, just spread with the spatula. Smoother yet? Do base coat, then freeze 10-15 minutes until icing is firm to the touch. Apply thin fresh coat of icing direct from the pail! With no deterioration of icing finish, product immediately receives air brush and/or image papers without running, bleeding or breakdown.
100% PURE VEGETABLE SHORTENING USED
No Cholesterol and 0g Trans Fat – what the customer demands!
LONG SHELF LIFE
With no refrigeration, icing will remain fresh and creamy for at least six months from date of manufacture; extended to one year if kept refrigerated.
VERSATILE
The Perfect texture for any decorating technique. Don't thicken it or thin it, just change the decorating tip and use it!
DECORATING EASE
Reduced muscle fatigue; easy to spread or squeeze. No air pockets or "border blowouts." Garlands and borders stay put; no sliding. Stringwork stays flexible; doesn't break during delivery.
FOREVER CREAMY
Does not crust over; no decorating clogs. Icings may be left in the decorating bags, ready for your next project.
DIETARY CONCERNS
Contains no dairy, no wheat, no nut cross contamination, making Dixie's safe for those with concerns of allergic reactions to certain food ingredients.
Other dietary Information:
Original Icings – 6 g fat/8g carbs
Chocolate Icing – 5g fat/10 carbs
Special Vanilla Icing – 5g fat/9g carbs